To Know Christ and To Make Him Known

1905 North Monroe Street
Arlington, VA 22207

About Us

Services

Remembrance Meeting
Sunday 9:15 a.m. - 10:00 a.m.
A time of worship and remembrance of the Lord Jesus Christ through hymns, Scripture, prayer, and silent meditation centered around the emblems of the Bread and the Cup symbolizing His body broken and His blood shed for the forgiveness of sin (Hebrews 10:1-14). We do this according to the command of our Lord (Luke 22:19) and the example of the early disciples (Acts 20:7). We welcome to the Lord's Supper all who are truly born again (John 3:16), clean in life (1 Corinthians 5:11) and sound in doctrine (Romans 16:17-18). Men share as they feel led by the Holy Spirit.


And when He had given thanks, He broke it and said, "This is My body, which is for you; do this in remembrance of Me." In the same way He took the cup also after supper, saying, "This cup is the new covenant in My blood; do this, as often as you drink it, in remembrance of Me." For as often as you eat this bread and drink the cup, you proclaim the Lord's death until He comes. 1 Corinthians 11:24-26
Sunday School

Sunday 10:30 a.m. - 11:10 a.m.
(Not held during Summer - typically between Memorial Day and Labor Day)
The adults spend this time in prayer, while children attend separate, age-specific classes.



"All Scripture is inspired by God and profitable for teaching, for reproof, for correction, for training in righteousness; so that the man of God may be adequate, equipped for every good work." 2 Timothy 3:16-17
​
Family Bible Hour
Sunday 11:15 a.m. - 12:00 p.m.
(Sunday 10:30 a.m. - 11:30 a.m. during Summer)
A time of singing and practical teaching from the Word of God. Typically, speakers go systematically through books of the Bible from week to week.

"Let the word of Christ dwell in you richly, teaching and admonishing one another in all wisdom, singing psalms and hymns and spiritual songs, with thankfulness in your hearts to God." Colossians 3:16





Double click here to edit this text.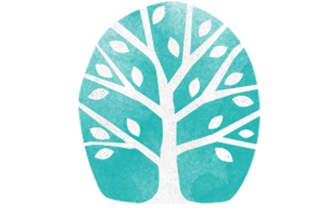 Midweek Meetings

Contact info@cherrydalebible.org for location and times.
- Wednesday Bible Study: Currently studying 1st, 2nd, and 3rd John

- Friday Bible Study: Currently studying the Book of Genesis
- Thursday Prayer Meeting
- Saturday Missions-focused Prayer Meeting